Healthcare Construction Services
When it comes to constructing healthcare facilities, our team understands that the patients' needs should always come first. From start to finish, we prioritize the patient experience to make sure the end result allows your team to provide truly exceptional and compassionate service.
And because more than half of our superintendents have direct experience in healthcare building construction, your project will be overseen by a knowledgeable professional with hands-on experience in patient care.
Featured Healthcare Facility Construction Projects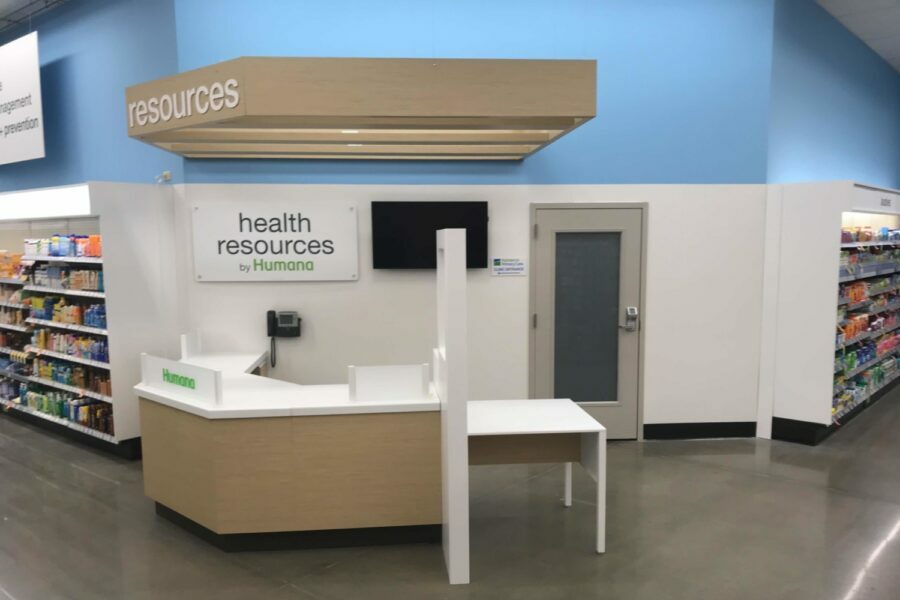 Humana – Raytown, Missouri
Project Highlights
This facility is the first of its kind. As part of a joint effort between Humana and Walgreens to offer better patient services, the two paired up to create a one-stop-shop for senior primary care in Kansas City.
This project will set a precedent for all future facilities, so we took great strides to make sure every single detail was managed and that our team was always one step ahead to allow for better, more proactive solutions. Through a dedicated partnership with the entire team, from project management to clinic operations, we created a stand-out facility that will better serve the local community for years to come.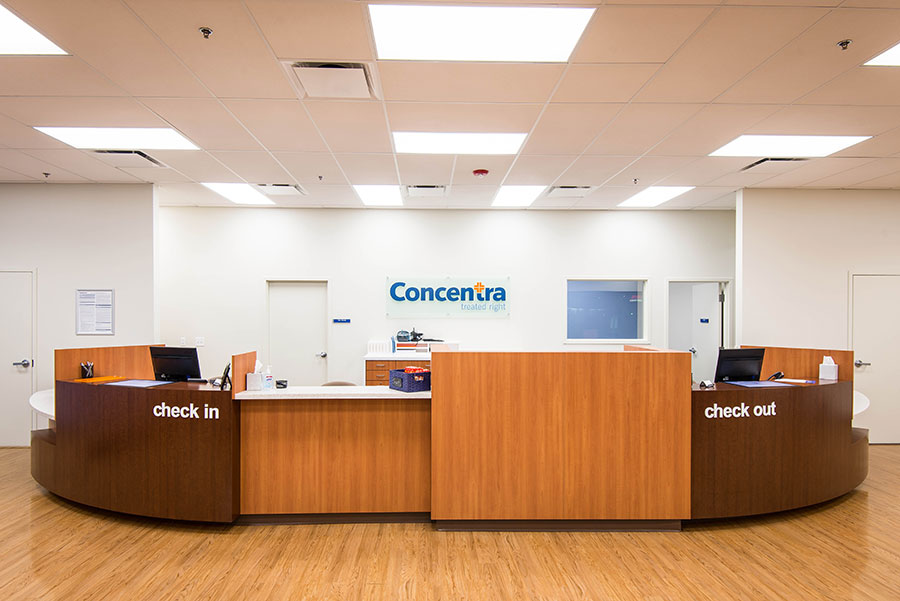 Project Highlights
BCCM executed this TI project for an Indiana Concentra location. Construction was completed in December 2016.
Healthcare Construction
Services
General Contracting
It takes the right partner to ensure all phases of the project and scope are done correctly. Our team at BCCM understands the healthcare building construction process and the ever-changing requirements for healthcare facilities. From dialysis centers and primary care offices to surgery centers and urgent care facilities, BCCM has the experience to deliver excellent results.
Initial Site Assessment and Budgeting
At BCCM, we never jump ahead on a project. We visit many of our client's locations prior to them ever signing a lease or purchasing the site in order to review how their project would fit in that location and what the potential budget impacts could be—helping save time, money and effort in the long run.
Pre-Construction Architectural Review
We believe that setting the foundation for a strong partnership is crucial. At the beginning of every healthcare project, our team has had hands-on involvement, adding valued perspective. We love working alongside design professionals to assess feasibility and profitability margins of a project during the initial site/floor plan stage.
BCCM: One of Kansas City's Best Commercial Contractors

People-Focused Project Management
BCCM is where high-quality construction services meet high-quality partnerships. We work diligently to put the partner and the patient first in the healthcare construction process.

Experienced Healthcare Construction Contractors
The healthcare industry deserves better facilities and construction services—and we're here to deliver that. Our team of experienced and knowledgeable professionals help get the job done right.

Full Transparency Through the Process
From start to finish, your team will be updated every step of the way through one-on-one communications and construction forecasts to ensure complete clarity of production timelines and project delivery. What Our Clients
Are Saying Let's Plan Your Healthcare Construction Project!
Our commitment to transparency and consistency means never leaving a partner in the dark, and never leaving room for second-guessing. If you want to partner with—not hire—a company to build your next big adventure, we'd love to hear from you.